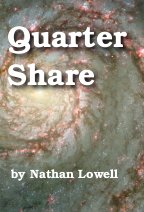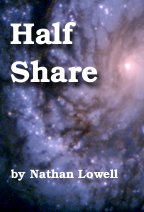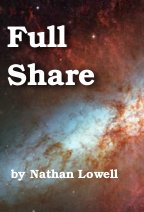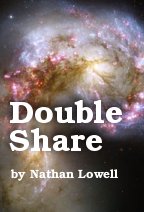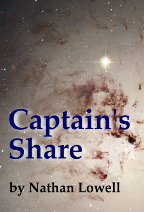 Dear Nathan Lowell,
I just listened again to your Golden Age of the Solar Clipper books - Quarter Share, Half Share, Full Share, Double Share and Captain's Share.
Although they are no longer new to me, they still grab me as great stories; the life of Ishmael Wang from the death of his mother, setting out as a sailor in space and up until his becoming a captain is quite the epic tale.
Though it takes place in space, the references to seafaring and the parallels to stories like Forester's Hornblower books make Ishmael's story fit into a genre with a proud history.
It is inspirational in the sense that Ishmael's desire to bring out the best in everyone and to encourage everyone to seek their full potential makes for developments in the story - and which everyone can take to heart. Your frequent emphasis on the kind of ideas which aren't complex but which people just never thought of should make any reader and listener look closer at their situation and surroundings before accepting the situation as it is. This comes out very well in the sections where he deals with trading, and when he advances, how he seeks to acommodate the crew. It is also a good idea to emphasize the way people's complaints don't always echo their problems.
So, to make a long story short(er), I am writing to thank you for these well-written books; and since I got to know them as audiobooks from Podiobooks.com - particularly inspired by the mentions on the Linux Reality Podcast and your interview with Chess Griffin - I should also say that you have an excellent storytelling voice.
Your last two books were chosen as Founders' Choice on Podiobooks, and I noted you were a finalist last year at the Parsec Awards with Double Share - and once again nominated with Captain's Share. I wish you all the best with that, and although the submissions have you up against authors like Phil Rossi with both Harvey and Eden, Alex White with the very interesting The Gearheart and a fresh make of Hutchins' 7th Son: Descent, you are a strong candidate to take this one home.
The only story I didn't yet get back to this time was your spin-off story South Coast. It has yet to get on my audio player - but it is going in there.
Yours,
Morten Juhl-Johansen Zölde-Fejér